La Luna
Via Tiberina Km.10,800- Roma
340.0747950 - 349.6170916 - 06.90819665
Boite Pigalle
Via dell'Umiltà 77 (CENTRUM)
Tel.066785475
Famous night club in French style, in the heart of Rome close to Trevi Fountain. 2 strip tease shows between midnight and 2:00. Warm atmosphere and soft lights with international Stars.
Closed on sund.
Atlantide
Via Prato della Corte 1511 . (CASSIA)
Tel. 0633616997 – 340-7809548
Private club for couples and singles, the largest screen in Europe. Open every night. Friday and Saturday there is a party for couples and a buffet dinner for everyone. Sunday there is a Sexy Sunday for nudists and couple exchanges. Monday theres a Slip party and a trip as a prize for the best imagination.
Tuesday there's fetish and sadomaso.
Armony club
Via Concordia 44 (Piazza Zama - S. Giovanni)
http://www.armonyclub.com/intro_e.htm
A famous Private Club situated in the S. Giovanni. The Club is divided into several sections, a discoteque, a sex zone erotic show and a dark room…and free open bar.
Aperion
Via dei Quattro Cantoni, 5 (Esquilino)
Tel.: 06.4828820
Soft lights, sofas and hardcore video on maxiscreen all evenings. There is a dark room and two bars, coming down some stairs you find three rooms where life shows are performed. Friday is a fixed appointment with a male stripper.
Open every day from 22.30 to 03.00
Piano Forte
Via Campea,71 S.Lucia di Mentana - RM - Tel. 06 86897836
This is one of the most active private clubs of the circuit. Soft atmosphere, to make everyone feel relaxed. A discotheque area with a piano in the centre which gives the name to the club where you can try your first approaches. The most intriguing part of the club is a labyrinth, with separate lounges divided off by curtains. You can look and even participate if you are invited.
Gender Fetish Club
Via faleria 9 (S. Giovanni) Tel. 06/70497638
A club with a fetish style, for all those who feel free from taboos.
Here you can circulate undistrurbed from private lounges and dark rooms.
www.gender.it
New Age
Via Olevano Romano, 195 tel: 06 2158011
Sex club for the young with erotic show, hard party and sex ...
Fata Morgana
Via Nettunense, 15 (Ariccia) Tel: 0347/ 6115992 - 347 6165072
Villa with all the comforts. Also rooms with certain gay situations, couches with camera. Open Friday to Saturday.
Babilonia Club Privé
Via Mazzamagna 58 Marino (Rm) Tel 338 6692042 – 06 93547816
3 storey Villa with bar, music and discoteque with table dance and dance in cages. A dark room is at the disposal of the clients and private rooms. Dinners and buffet. In summer they offer an erotic terrace.
Closed on Sunday.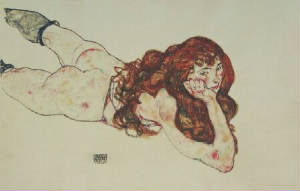 Gay & Lesbians Clubs
Alibi
Via Monte Testaccio 44 -Open Thursday to Sunday.
Historical gay club in the capital, which has a mixed clientele, gay, bisex and trans and large heterosexual following. Nice music, two floors, with a large terrace for summer nights.
Muccassassina
http://www.mariomieli.org
Via di Portonaccio 212.
At the disco Qube. It is a club which has seen better days in its history, very characteristic and very much loved for its ambience with a loft, recycle and industrial. Traditionally the events take place only on Friday except for extra appointments (Halloween, Wordl Day for the fight against Aids, New Years, Once Night preholiday).
Gay Village - (Testaccio)
Open air Disco & Bars - only in the summer until september
Bibelot - cocktail bar
Via Gino Capponi 45
Mon. only women
Black betty
r&b gay night c/o Balic
Via degli Aurunci, 35
Tel. 347 2445810
Classico Village
Via Libetta, 3
Tel. 06 5742693
Coming Out
birreria cocktail bar
Via san Giovanni in Laterano, 8
Tel. 067009871
Garbo – pub
Vicolo di Santa Margherita, 1/A
Tel. 0658320782
Giardino dei ciliegi
Via dei Fienaroli, 4
Tel. 065803424
Gender - hard & art club
Via Faleria, 9 (San Giovanni)
Tel. 067025829
Hangar - american bar
Via in Selci, 69
Tel. 0648813971
Il Diavolo Dentro - bar cruising
Largo itri 23/24
http://www.ildiavolodentro.com/
Incognito 2000
Via Casilina vecchia
Tel.067843567
In vino veritas - vineria e snack
via Garibaldi, 2a
Tel. 3471947580
K Men's Club - leather bar –
Via Amato Amati, 6/8
Tel. 3476220462
Mantra – disco
Only wed.
Via Galvani, 22
Max's Bar - disco bar –
Via Achille Grandi, 3A
Tel. 0670301599
www.maxsbar.net
M.o.m. - c/o sonar club
Sat.only
Via dei Conciatori 7c, (piramide)
Tel. 338 8027317
Queer - c/o Piper
Via Tagliamento, 9
Tel. 347 9156414 392 2028500
Side Meeting Point - pub
Via Labicana 50
Tel 3486929472
Sphinx
Piazza M. Fanti, 40
Tel. 064441312
Skyline – pub
Via degli Aurunci, 26/28
Tel. 064441417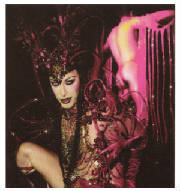 Associations
Agedo - c/o Mario Mieli Tel. 065413985 lun-sab 17.00-19.00
Archivio "Massimo Consoli" - Via Einaudi, 33 Tel. 0693547567
Arcigay "Ora" - Via Goito, 35b Tel. 3403475710 e-mail direzione.roma@arcigay.it www.arcigay.it/roma
Arcilesbica Roma "Arci come voi" - V.le G. Stefanini, 15 Tel. 064180211 e-mail arcilesbica_roma@hotmail.com www.arcilesbicaroma.org
Arcitrans "Libellula 2001" - Via dei Mille,6 c/o cesv linea trans Tel. 064463421 http://www.libellula2001.it e-mail libellula2001@hotmail.com

Centro Interreligioso Arcobaleno - Tel. 3394277723
Circolo Mario Mieli - Via Efeso, 2/a Tel. 065413985 http://www.mariomieli.org e-mail circolo@mariomieli.org e info@mariomieli.it
Coordinamento glbt uaar (unione degli atei e degli agnostici razionalisti) - http://www.uaar.roma.tripod.com
Coordinamento Lesbiche Italiane - Via San Francesco di Sales, 1/A Tel. 066864201
Coordinamento Lesbiche Romane - Via San Francesco di Sales, 1/A Tel. 066864201 http://www.clrbp.it e-mail contatti@clrbp.it
Dì gay project - Via Giulio Rocco, 59 Tel. 065742693 http://www.digayproject.org e-mail info@digayproject.org
Epicentro Ursino Romano - http://www.epicentroursino.com
GayRoma.it - movimento dei forum sociali - Piazza G.G. Belli 9e (ogni mercoledì dalle ore 18.00 alle ore 20.00)
cell: 3474502150 http://www.gayroma.it
e-mail redazione@gayroma.it
Gruppo pesce gay e lesbico Roma - Tel 3337644811 gruppopesceroma@libero.it
Leather Club Roma - Tel. 3384230118 http://www.lcroma.com e-mail info@lcroma.com
Nuova Proposta - Gruppo di gay e lesbiche credenti Tel. 347 8100824 http://www.nuovaproposta.it e-mail nuovaproposta@tiscali.it
Refo (rete evangelica fede omosessualità) - Via Dionigi, 59 Tel. 3395011218
Settore gay lesbiche ENS (Ente Nazionale Sordomuti) - http://www.ens.it e-mail: settoregaylesbiche@ens.it
Ufficio Nuovi Diritti CGIL Nazionale - Corso Italia, 25 Tel. 068476390 http://www.cgil.it/org.diritti e-mail nuovidiritti@mail.cgil.it
Ufficio Nuovi Diritti CGIL Lazio - nuovidiritti@lazio.cgil.it
Luna e l'altra - Only Women Restaurant
International Women House - Hostel
Gay Theatre Review at 'Teatro Belli'
Saunas &...
Estasia Excess
Fr. & Sat.
Via Ombrone – Parioli
Tel. 068558398
Terme di Roma
Via Persio 4
Tel. 067184378
Apollion Bath
Via Mecenate, 59/A
Tel. 064825389
Balnea Club
Via dei Pescatori 495 (Axa - Casal palocco)
http://www.lagiocondabenessere.com
Tel. 06.52310620 - +39.338.8658935 - +39.346.3658804
Europa Multiclub
Via Aureliana, 40
Tel. 064823650
Mediterraneo
Via Pasquale Villari, 3
Tel. 0677205934