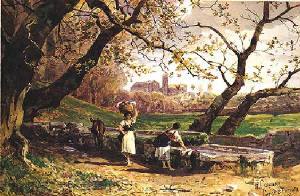 Provincia di Roma - official site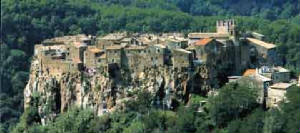 Calcata is a small town only 40 km. north of Rome with an intact historical and natural patrimony....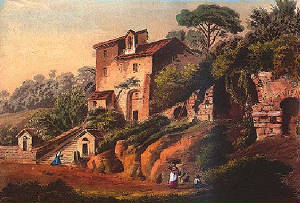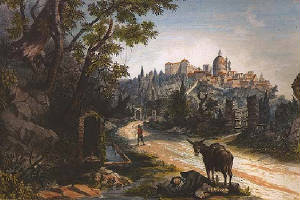 Anguillara is a picturesque medieval village built on the remains of an ancient roman villa. Not very far away from Rome only 35 Km ., Anguillara lie down on the shore of Bracciano's lake. Well connected to Rome: there are many buses and also the underground to reach the city. In the neighbourhood of Anguillara there is the beautiful Bracciano's Castle , Cerveteri 's etrurian museum and the Necropolis , one of the most fascinating archeological walks; a medieval village like Viterbo near Cimino's mountain and the lakes of Vico and Bolsena . Viterbo is also famous for "Villa dei Papi" an important thermal resort . You can have beautiful walks in Manziana 's wood, wonderful renaissance works in Bagnaia and a spectacular visit in Civita di Bagnoregio . In Anguillara you can also practise sports like sail, horse riding, canoe, tennis, swimming and so on. There are many excellent restaurants and amusing village festivals. If you want sea you had it at only 28 Km .